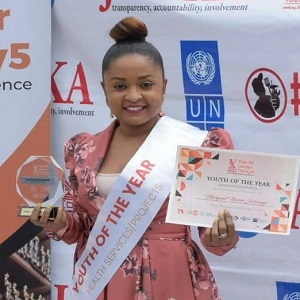 Nassim Jahangir
CEO
Nassim Jahangir is a clinician currently serving as the Sub county HIV/AIDS and Sexual Transmitted Infections (STI) program coordinator (SCASCO) in Kilifi South with the Ministry of Health, in Kenya. Nassim has over ten years' progressive experience in HIV/AIDS management, and has also received other training including a National advanced HIV course (University of Nairobi/University of Maryland) leadership and management in health (University of Oslo), and principles of sexual transmitted Infections (STI) and research methodologies (University of Washington). She is a Mandela Washington Fellowship alumini through which she studied Civic leadership at Tulane University, New Orleans, Louisiana state, USA.
Mrs. Nassim is the Founder and Chief Executive Director of "Connect-to-Retain", a CBO that serves a rural population in Kilifi and Kwale Counties. She prides herself with several personal achievements as a young female leader which includes TOP 35 Under 35: Youth in leaderships, Health projects/services Award 2020 in Kenya, Mwape peer awards, public health service champion 2020 and nomination for the National diversity and inclusion Awards 2020 youth in leadership Awards as a finalist (Awards scheduled for December 2020)
Nassim describes herself as a leader and a team player with good communication skills, positive attitude, integrity and humble.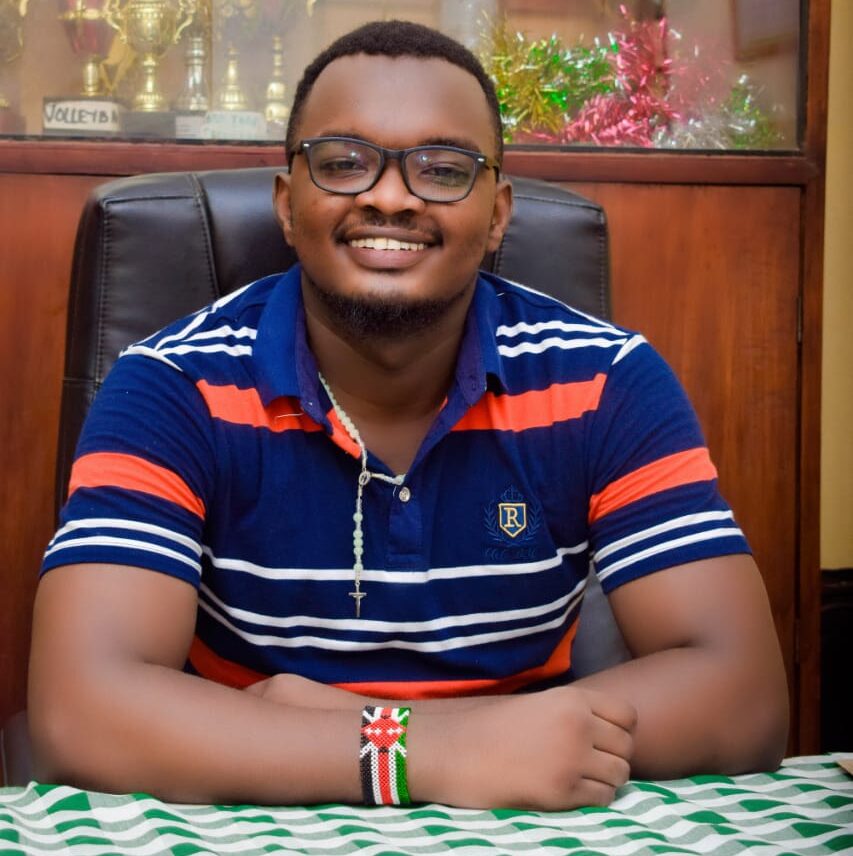 Emmanuel Mwakera
HC & HRM
Emmanuel Mwakera is a multi-skilled Natural resource specialist, a vibrant youth advocate, writer and an adept digital communication strategist. He is the pioneer president of the Kilifi County Youth Advisory council which is a framework attached to the County Department of Health to facilitate meaningful engagement in various youth programs and also the chairperson of the national Youth Advisory Board under AMREF- Kenya FAYA project which is a research-oriented project working on comprehensive sexuality education in Kenya. He holds a Bachelor's of Science degree in Geography and Natural Resource Management with IT from Maseno University.
Mr. Mwakera currently works as the Head of Communications and the interim HR at Connect To Retain. He has been extensively involved in programing aligned to youth and contributed in the development and review of various County policies including the Sexual Reproductive Health/ HIV 2020-2023 strategy. He is also the Chief Editor of YACH Inspire Zone- an e-magazine that produces youth content. With his ' Light up a life initiative" He advocates for climate justice and environmental conservation through various environmental programs. He is passionate about utilization of 21st century digital skills to serve humanity.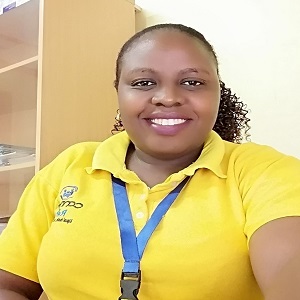 Kenfaith Karuta
PO
Kenfaith Karuta is self-driven, intelligent, goal-oriented Programs Officer at Connect To Retain who has a high interest in program work that results in behavior change among adolescents and young people and better policies that leads to better services. She has over 10 years experience in working with adolescents and young people. She aspires to work with the United Nations on matters adolescent and reproductive health. Her core values are integrity, intelligence and self-drive.
Kenfaith joined Connect To Retain on February 2019 where she has been implementing the Global Fund grant through Kenya Red Cross where she works with adolescents and young women in Kilifi South Sub- County. She also implements the Y-ACT project that aims at domesticating Menstrual Hygiene Management policy in Kilifi County. She plays a key role in work planning for all projects, implementation and quality reporting.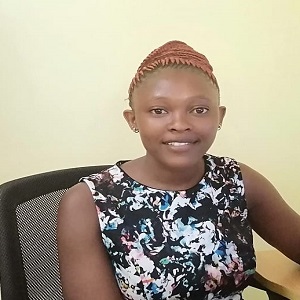 Naomi Lauzi
FO
Mis. Naomi Lauzi is a passionate social worker currently working as a Field Officer at Connect to Retain CBO under the Global fund HIV grant Implementing Adolescent Girls and Young Women Program. She graduated with a diploma in social work and community development at African Institute of research and development studies. She is also a NASCOP certified HTS Counsellor.
Her goal is to impact the community in a positive way by sensitizing the community about HIV in order to minimize newly infections hence having low mortality rates among Adolescent girls and young women.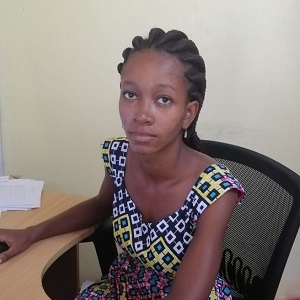 Gladys Kai
DCA
Gladys Kai is a young dedicated and reliable social scientist with high interest economic planning, Monitoring and Evaluation and development work that will result in better living standards for the poor, marginalized and vulnerable people in society and development of the economy in general. She holds a Bachelor's Degree in Economics and Sociology from Laikipia University.
Gladys is a Data Clerk Assistant at Connect To Retain CBO. She joined the organization in February 2020 and since then, she has been committed to work towards achieving the organization's short and long terms goals. She plays a key role in data entry, verification and analysis to ensure quality reporting. Apart from being a Data Clerk Assistant, she has worked closely with students under the English Access Micro-Scholarship Program where she has been able to impact to the students positively both in their education and social welfare.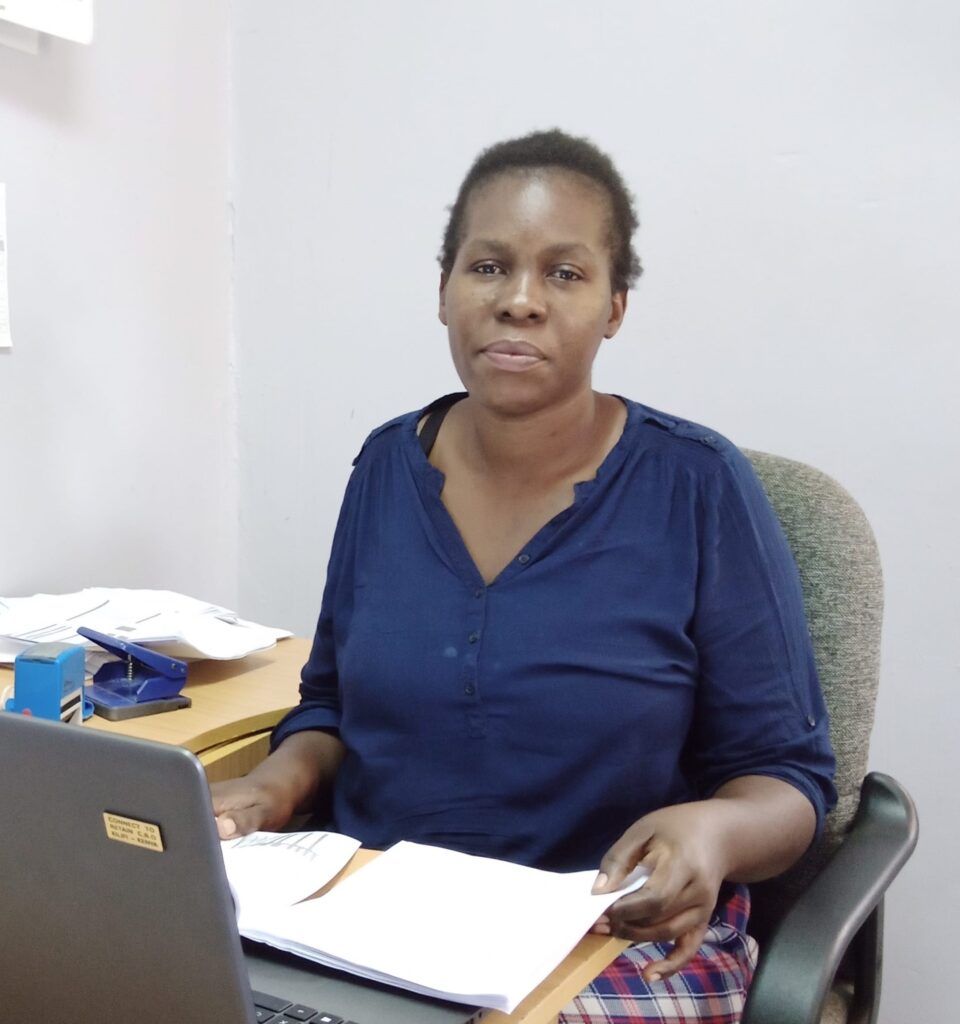 Brenda Omondi
AA
Brenda Sophy, CPA work as the Accounts Assistant at Connect To Retain having attained CPA Part 2 with vast experience of 6 years in the same field from academic institution accounting to Nonprofit making organization. Other than being an accountant, she is also a mother and holds the virtue and sense of the same towards supporting the community and vulnerable children, dedicating her time with our beneficiaries even beyond work scope thus a pillar in achieving overall organization goals.